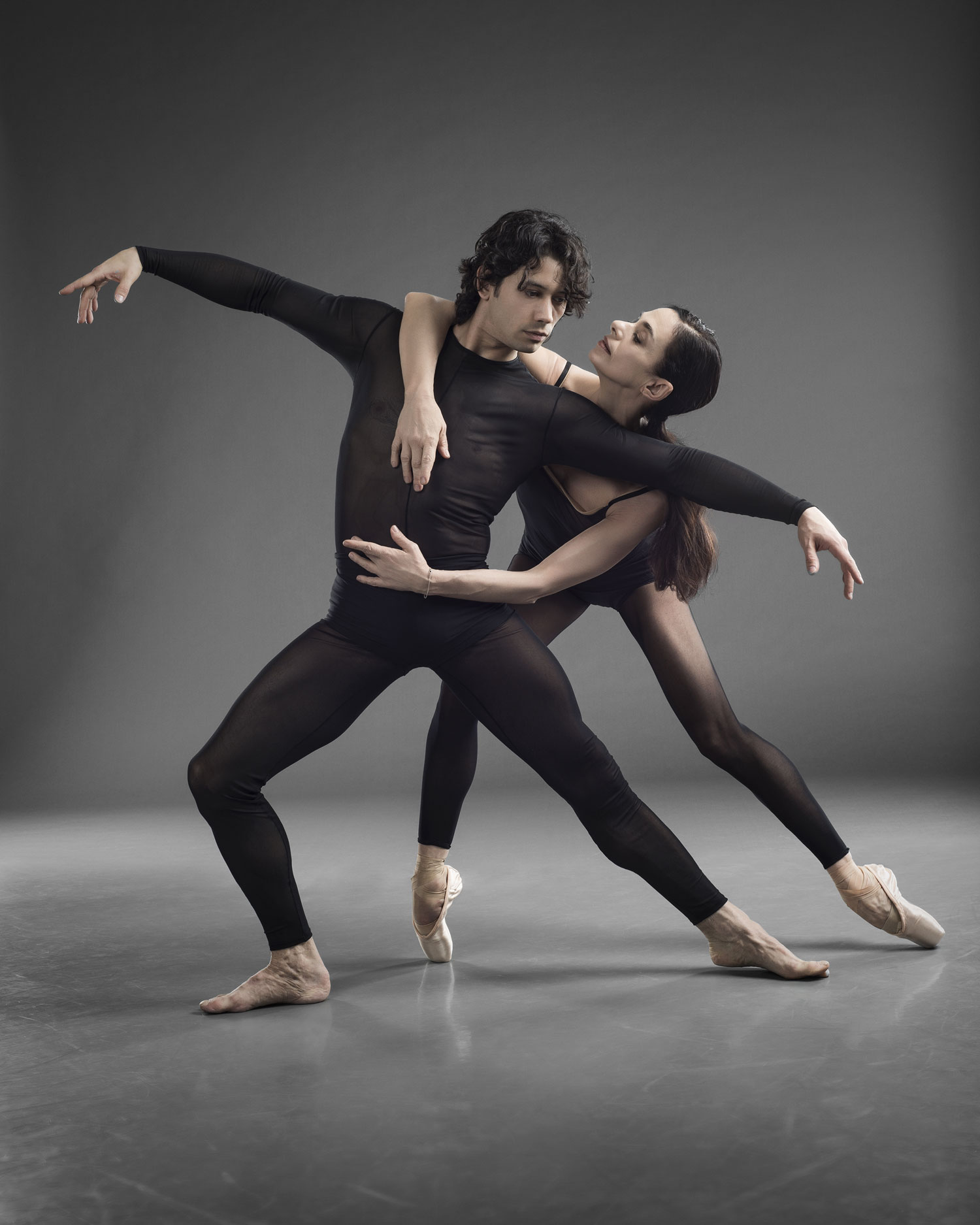 Evolution – A Dancer's Destiny
For Alessandra Ferri, resuming her life on stage has coincided with a new and full awareness of her own destiny as a dancer. Of intimately being one, with heart, body and soul.
Therefore, each new artistic encounter, each new appearance on stage is for her –and for us- a precious opportunity for discovery and profound understanding, not only of the new movements her body is capable of, but mostly of the new emotions she can experience and communicate to us as she interprets the vision and sensibilities of different and original authors.
It's no coincidence that at this time she'd be interested in investigating the different aspects of today's dance to understand (and help us understand) how the language of choreography had evolved during our time, how many shades it has acquired, in what way multiple styles and vocabularies developed from a single technical root into such individual yet universal ones, most of all so attuned to our times.
Evolution is born out of this necessity, a title that runs on the double track of an evolving art that seeks new forms today more than ever, and that of an evolving artist.
Together with great dancers of different backgrounds, but intimately united by a mutual vision, Alessandra Ferri dances a series of creations by important authors in today's International choreography scene – from Lar Lubovitch to Angelin Preljocaj – showing us their value, peculiar vision, and poetry. But at the same time she stages the intimate process that led her back to embracing her destiny once again: that gradual and constant transformation of herself that's causing her to face this new phase of her existence with enthusiasm and curiosity, taking with her the experience of what was already achieved as well as the desire to keep refining her sensibility as a dancer and as a woman, in an endless search for "perfection", or better, for artistic and human happiness.
Herman Cornejo, principal dancer at American Ballet Theatre, is once again Ms. Ferri's ally in this new artistic journey. After his groundbreaking experience with Alessandra in Chéri, Cornejo is more and more stimulated to follow her sophisticated artistic and expressive research.